Jocelyn Wong
Personal Branding
Problem:
Figuring out a personal brand began with figuring out what made me unique as a person. I narrowed down my brand essence to two words: "intelligently quirky". I wanted to capture the fact that I am strategic, but still enjoy adding humour and quirkiness to my work. My logo had to be able to convey some part of this.
Solution: 
Using a hand lettered logotype would allow me to add my personality to my logo through the letterforms. The colour yellow was chosen because of the relation to my last name.
The name Wong could be written two ways in Chinese. One word translates to "King" or "royalty". The other word (my last name), directly translates to "yellow". I thought this was kind of funny as to how uncool my last name was, and decided to create my brand around it.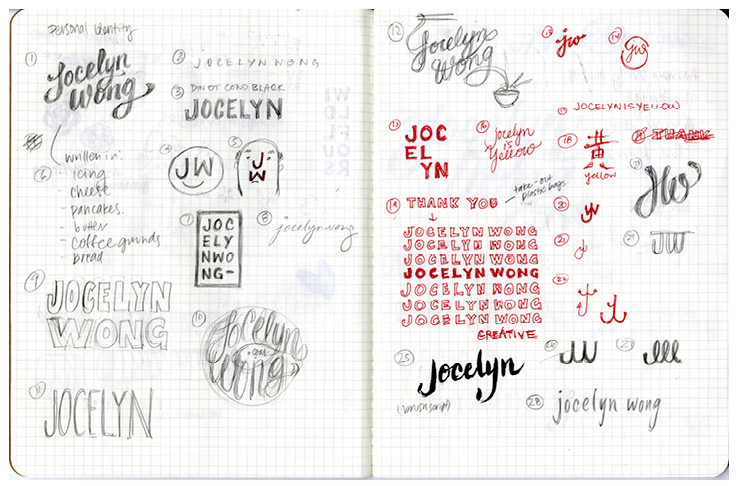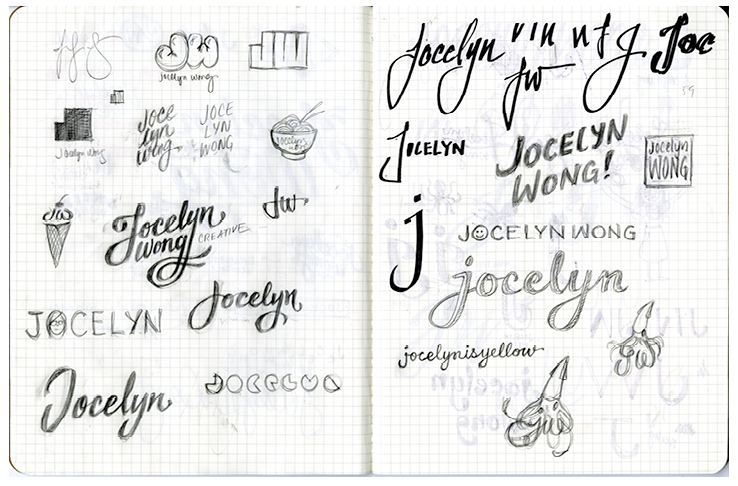 Business Cards
And lots of butter.
I wanted to do something truly eye-catching for my business cards, and my I felt just putting my logo on my business cards wasn't enough to really stand out from my competitors. I often use baking as a stress reliever. Butter as an ingredient is an essential part of many recipes, and pushes flavours to their full potential. Keeping that characteristic in mind, I wanted my card to hint at what kind of asset I could be in an agency setting.
I also wanted to show that I am willing to go above and beyond what is asked of me in terms of work. Even if it means getting my hands dirty, and carving my name out of butter.