The Siu Noodle Bar
Restaurant Brand Identity
The Siu Noodle Bar is a casual Chinese noodle restaurant located in Chinatown, Vancouver. The aim for this brand was to position it to attract people who normally would distance themselves from the typical greasy spoon wonton house, into a clean welcoming environment that serves quality authentic food for the price of fast food.
I wanted to create an atmosphere where the everything was understandable, approachable, and not overwhelming to someone who wasn't familiar with ethnic cuisine. The menu features a "build your own" option to allow the diner to tailor their meal to their own tastes. It also includes detailed descriptions – something not usually seen in traditional Chinese menus.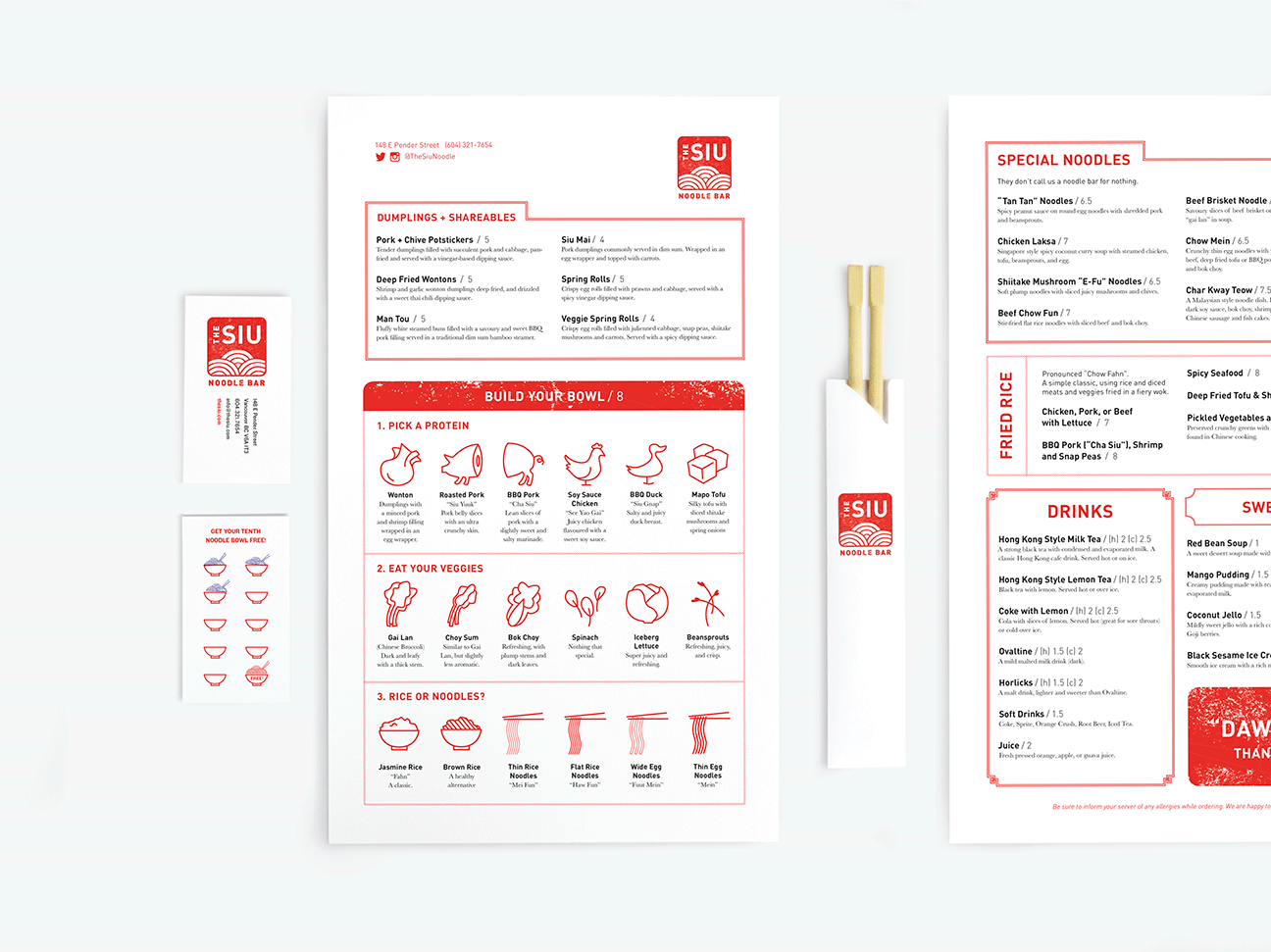 Ad Campaign
Transit ads further support the idea of approachability in The Siu's menu. Similarities are identified between eastern and western foods, and gives a sense of familiarity to someone who is less adventurous with their food.